I don't think is a problem with the Mogulus player, however someone here may be able to help me anyway. The Mogulus player is unable to hear (and, consequently, broadcast) my audio inputs. It is only when I right click, go to "Settings," and open the microphone dialog box in Flash that Mogulus gets an audio feed. The last live show I did, I had to have my "Settings" Box open the whole show in order for anybody to hear me. As you might have guessed, that made things interesting when I wanted to transition to commercials or other videos, as I had to close the Settings window, then go about my Mogulus business.
In case you aren't able to follow what I'm talking about, I took 2 screenshots that will hopefully help you better understand what is going on.
This is the what I see normally no matter how much noise I make: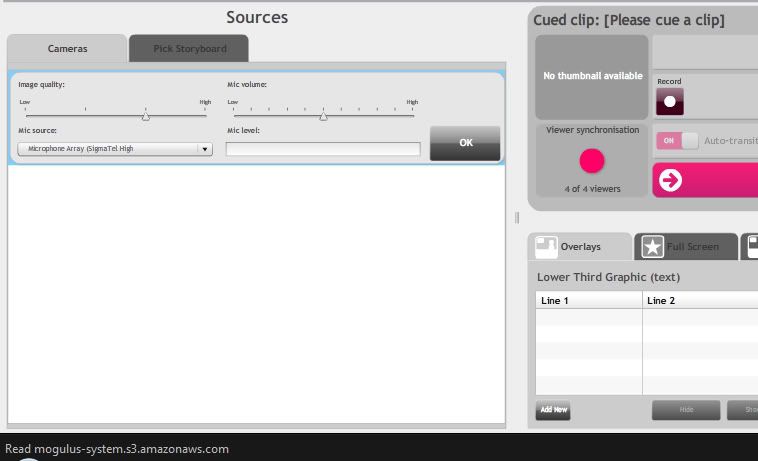 And this is what I have to have open for Mogulus to register sound is being captured:
The meter bar in Mogulus will directly match the meter bar in the "Settings" window, and I verified with my viewers that was indeed the case on their end as well, they couldn't hear me talk unless I had my "Settings" window open, and the mic tab selected.
Now, I have verified that my current version of Flash is the latest, and I have cleared my cache several times. This happens in both IE 7.0.6 and Firefox 3.0.1. I am running on Windows Vista. Also, I have been using Mogulus to webcast live, weekly, for the past few months, and this issue popped up all of a sudden after zero changes to my set-up.
help?